Precision, rapidity, flexibility.
Solid facilities, experienced team and 18 CNC machines is ready to work for you!
We can produce wide range of products and parts based on your requests. We offer precise turning, milling or grinding with additional or specific production on conventional machines - e.g. gears production on hobbing machines. Please see our list of production equipment for more information.

We want to offer complete solution for the customer, that´s why most of the surface and heat treatments are applicable on the machined parts. Variety of proven suppliers is delivering high quality and short lead times. If requested we can also deliver assembled sets or complete machines.
Are you inquiring couple of units or series production? We are able to adjust the technology proces to your needs and suggest best possible solution for you.
CNC machining
On our CNC machinery we are able to process rotary parts up to diameter of 250mm and length of 750mm (1200 mm on conventional machines) and milled parts up to the dimensions of 2000 x 800 x 750 mm. Individual requests on larger parts can be discussed.
Some sample parts: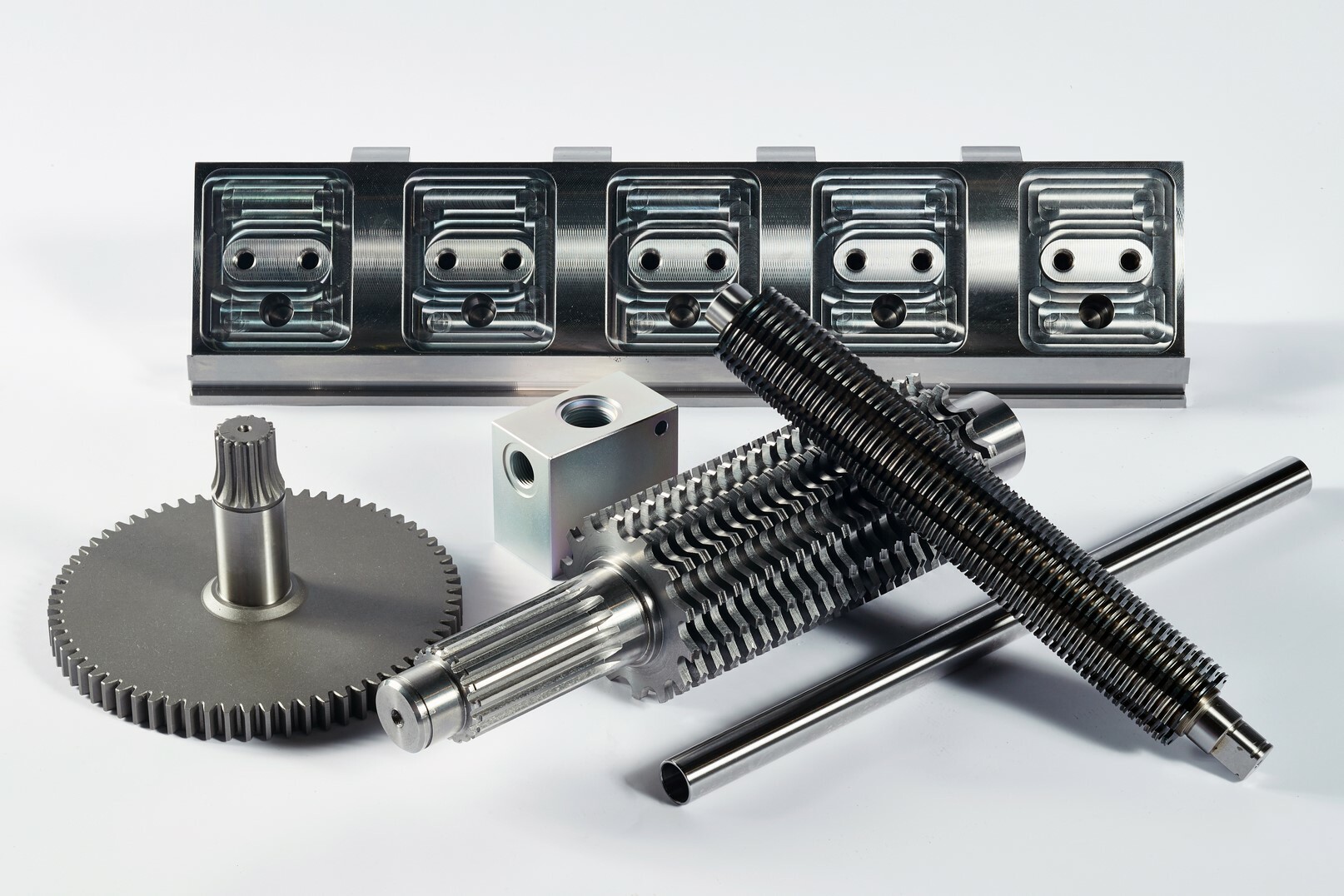 Shredding machines and its components (especially cutting cylinders)
Various types of pulleys
Worm shaft of various parameters
Shafts of different diameters to a maximum length of 1200mm (on conventional machines)
Hydraulic block units
Different gears with module size up to m=4
Machining of various sizes of castings
Please see more information and sample parts in Products page.
Machined materials:
Aluminium alloys, aluminium castings
Different types of steel including stainless steel
Cast iron
Non-ferrous materials - plastics
Other materials, bronze...
Interested?
Please feel free to contact us on +420 499 859 640 or info@ekvitatu.czand send us an inquiry. We will contact you with a price offer as soon as possible.